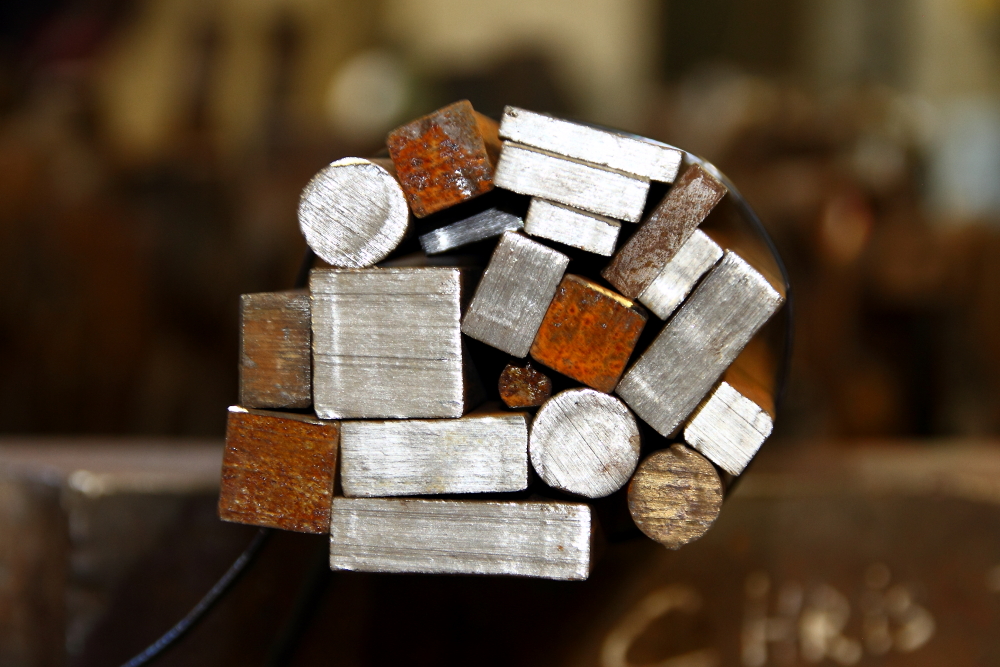 In fact, we supply re-rolled puddled wrought iron to blacksmiths around the world
Available in standard sizes in squares, rounds and flats as well as standard 2″ convex handrail.
If your preferred size is not in stock we have a monthly rolling programme,
Wrought iron is a different material from pure iron and mild steel. It has unique properties of ductility, weldability and longevity not matched by either of the others, and is the same material as original heritage iron.
Try a sample bundle containing 10kg of mixed common sections between 1 and 2ft long each.  Costs £40 plus VAT & carriage. Please email us for details. Available to UK customers only.

Please note the photograph shows a larger 20kg bundle which is no longer available
For more information please ask for our e-brochure on wrought iron.
FOLLOW US ON INSTAGRAM
rollingwroughtiron