SPECIAL PROMOTIONAL OFFER – so you can try forging with the real thing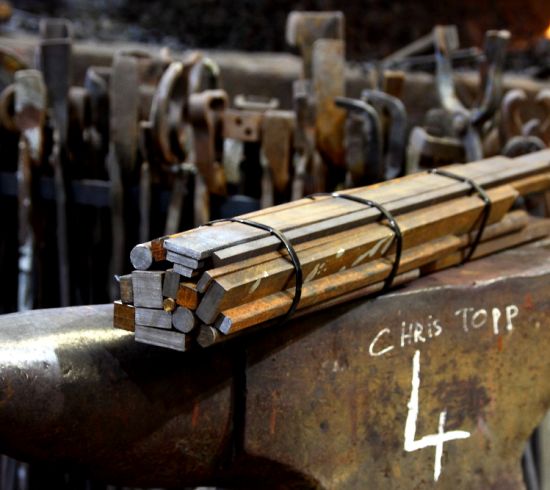 To help promote the use of genuine puddled wrought iron, we are putting together 10kg sample packs and selling them at for just £40 (approx $57.US). plus shipping.
Each pack weighs 10kg (approx 22lbs). (please note the photograph shows a larger 20kg bundle which is no longer available)
Contains mixed sections typically used by blacksmiths – small and medium flats, rounds and squares.
This Material is unique and great to forge and fireweld so why not give it a go..
email us if you would like a pack or more details