Your Ironwork Needs You!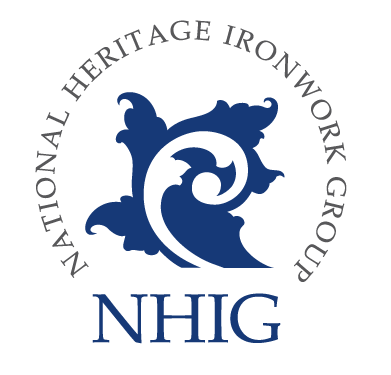 In the United Kingdom we have a precious heritage of architectural ironwork displaying an unparalleled mastery of design and craftsmanship – and it needs your protection. So if you are passionate about art, devoted to conservation or have a penchant for metalwork, or if you are simply interested in safeguarding the future of your country's heritage, please visit the NHIG website to offer your support.
NHIG was established in 2009 to secure the future of our rich ironwork heritage by promoting high standards of workmanship, NHIG has since passed many important milestones. From launching the first ever Conservation Principles for Heritage Ironwork – now widely accepted as the gold-standard – to organising regular training events, we have gone a long way towards achieving our goals, but there is still further to go. Please consider joining them in their endeavour to preserve this magnificent aspect of our shared heritage by signing up to their mailing list or offering longer-term support through membership.